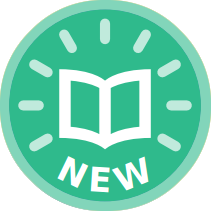 A new journal (Volume 1, Issue 1 or similar) may be accepted for inclusion on a JOL platform if it is assessed and found to meet the basic criteria; the journal will however only be assigned a star rating after it has been continuously published in line with these criteria for at least two years.
NOTE: It is the journal's responsibility to alert or notify the JOL of the need for it to be given a star status once it has been publishing for at least two years, and provide adequate proof of compliance.
The basic criteria for inclusion on a JOL are:
The journal is published within the JOL country or region (the publishing, peer review management, business development and production is all handled in-country).
The journal publishes original research (in addition to other content).
The journal has a clearly-stated aim, focus and scope.
The masthead ("about the journal" information) includes:

The journal title.
The ISSN, registered with the ISSN International Centre.
The name of the publisher, institution and/or society by which the journal is published (with all relevant contact details, including physical address, phone numbers, email addresses and website address). Journals are encouraged to use official or institutional email addresses rather than Yahoo or gmail email addresses.
The copyright statement.
The licensing statement (if the journal is Open Access, it needs to have selected an official licensing statement, for example the Creative Commons licence).
Details of the Editor and an Editorial Board with identifiable members. All details about the Editor and Editorial Board must be up to date and accurate. Names and titles should be written out in full, and all persons listed should be actively and verifiably involved with the journal.
Accurate publishing frequency, which is clearly stated (number of issues published per year, or an explanation of the process if the journal is publishing article-by-article).

The journal provides clear and comprehensive instructions to authors, including:

An explanation of the types of manuscript that a journal will consider.
A detailed style guide (that includes referencing style).
A description of how to submit an article.
A functional and frequently-checked contact email address for the journal.

Basic information displayed on the front page of each article, whether print or online, includes:

The article title.
The name(s) of the author(s).
The abstract (or summary, in the case of some humanities journals).

All articles relate to the focus and scope of the journal.
Each article includes complete bibliographic information for all cited references.
The journal sends the JOL (or another appropriate platform in the future) digital, English-language (and any other language, in addition) titles, abstracts, article keywords and PDFs of the full text of each issue in a timely manner, immediately after publication (or loads its own content, if trained to do so).